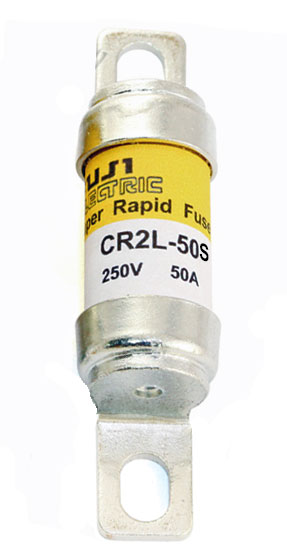 Fuji electric current limiting Japanese fuses are designed to give protection to power supply, distribution circuits, motor starters, and semiconductors. Fuji fuses are supplied in a variety of voltages: 125 VAC, 500 VAC, 600 VAC, 1000 VAC, and 1500 VAC, and in current ratings from 1-1500 amps.
Some of National Fuse's top selling Fuji fuses include the following low voltage fuses. Click  on each to view their datasheets:
Fuji electric current-limiting fuses have a high interrupting capacity designed to prevent thermal and mechanical damage from heavy short circuits. Fuji electric fuses have circuit protectors that have a similar function to a molded case circuit breaker. These Japanese Fuji electric fuses can be used for everyday on and off switching with interrupting both overload and short circuits.