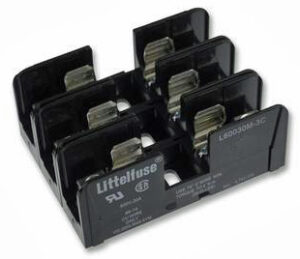 When used with the correct fuses, fuse blocks help protect the wiring in electrical circuits. You can browse an assortment of quality-built Littelfuse fuse blocks below, or email us if
you can't find what you need. Littelfuse fuse blocks enable easy fuse installation and replacement for automotive, electronic, and industrial applications.
Selection of the Fuse and Holder Solution
Littelfuse provides a set of questions to determine what fuse and holder solution is best for you:
Will the fuse need to be accessible for replacement?
How often will the fuse need to be replaced?
Should the end customer of the appliance have access to change the fuse?
Should the fuse only be accessible from outside the appliance?
How much is available to spend on safety and reliability?