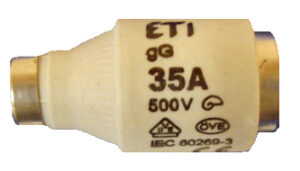 Based in the United States, Altech Corp. was established in 1986 and is one of the industry's leading suppliers of European devices and electrical components. They rapidly grew, continuously creating new and innovative products that met the demand for European products in the U.S. market, and today they continue to be a trusted name.
Altech fuses are manufactured alongside a wide variety of products, ranging from circuit breakers, interface modules, and terminal blocks to wire ducts, foot switches, and disconnect switches. They also manufacture fuse holders for photovoltaic applications. Altech fuses and products are guaranteed to be durable and of the highest quality. You will see why Altech is an award winning company in this informative video on Altech's impressive offering of electronic components:
View National Fuse's entire selection of Altech, Weber, and Eti products below. Our online shop is open 24 hours a day, 7 days a week for your convenience. If the fuse or product you are looking for is not shown online – just give us a call at 800-328-0496 or email us at sales@nationalfuse.com and our customer service team will be glad to help you. We normally are able to get any part or product you are looking for at a very competitive price.