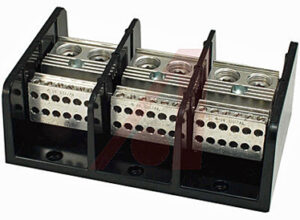 Marathon Special Products, a Regal Beloit Corporation, has served the electrical/electronic component industry since 1955 manufacturing quality Marathon fuse holders and blocks in addition to a number of other products. Their facility in Bowling Green, Ohio, contains all manufacturing and warehousing operations including an extensive electrical test lab to design, engineer and manufacture products of the highest quality.
Determining which fuse holder or block to choose will depend on the size and style fuse you are installing. Other factors to consider include:
Voltage and ampere rating – the holder and fuse should have the same volt and amp ratings
Wire length and gauge – always best to connect similar gauges of wire
Circuit tap – offers an additional circuit to any existing circuit
Environment – fuses exposed to harsh environments (weather, chemical) should be sealed and waterproof
Marathon provides both a torque rating for holders and a torque rating for blocks. When used with the correct fuses, fuse holders and blocks help protect the wiring in electrical circuits. National Fuse Products carries a selection of Marathon fuse holders and blocks – all made in the United States.