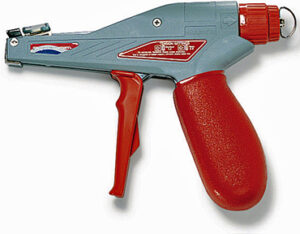 HellermannTyton is a leading manufacturer and supplier of products for fastening, fixing, installing, connecting, insulating, protecting and identifying electrical cables and data network infrastructure.
National Fuse Products is a licensed distributor of HellermannTyton products and carries a wide selection of HellermannTyton products, including wraps, tapes, RFID cable ties, tie mounts, application tooling such as the MK9 and much more.
If you are unable to locate the right product number, please give us a call at 800-328-0496 and we'll help you find what you need! HellermannTyton does a wonderful job of educating the customer on their new products and applications. Here are two videos – one featuring RFID cable ties and the other featuring HELA tape.