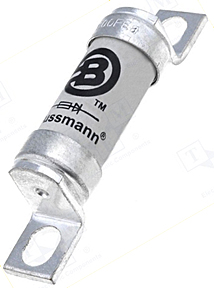 Edison Fuses is headquartered in St. Louis, Missouri, and manufactures and markets circuit protection products globally for the electrical, electronic and automotive industries. The Edison fuse products line was formed after the acquisition of Brush Fuses in 1993, by Cooper Industries. Years later, Eaton acquired Edison and Bussmann fuses.
Edison creates products for the electrical and automotive industries, and National Fuse supplies a wide variety of Edison brand goods. If you are need of a fuse with a high interrupting rating that offers full range protection, you will find Edison fuses perfect for cable protection, small motors, and industrial applications. Here are some guides to help in your fuse selection:
You can view National Fuse's full range of Edison fuses below: inline fuses, mini fuses, fuse blocks, time-delay fuses, dual-element fuses, and more. If you don't see what you are looking for, you can reach us by phone at 800-328-0496. National Fuse is proud to offer superior customer service, and our knowledgeable staff will be happy find what you need and quickly package and ship it to your door.